DTE Energy Music Theatre Information
For further information relating to DTE Energy Music Theatre please view their official website that can be found here.
The DTE Energy Music Theatre is located in the beautiful and scenic countryside of Clarkston, Michigan. The venue is well established and was first opened in the 70's the Nederlander Organization or were the founders and organizers for legitimate theatres across the United states. The theatre open with a bang, with a per-concert performance by teen idol David Cassidy. The name of the venue was originally known as the Pine Knob Music Theatre, This is still widely used by those living in surrounding areas, as well as the name "The Hill".
In 2001 the name was changed by DTE Energy to The DTE Engery Msuic Theatre, they also own the Detroit Pistons basketball team. It has a huge 15,274-seat amphitheater, and is known as one of the most attended amphitheatres in the country. It also featured on the nation's most attended amphitheater by Amusement Business/Billboard for 21 years.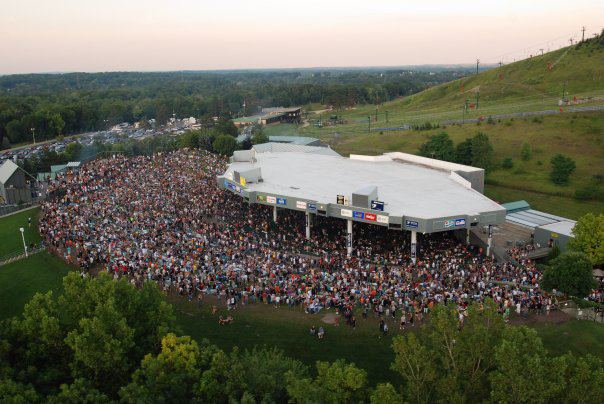 In 2012, the DTE Energy Music Theatre received host of new upgrades, these include a new state-of-the-art audio system — the Meyer MILO Line Array sound system. this provides a specialized audio system, these unique speaker audio systems hang above the heads of fans. The amphitheater is surrounded by the greens forests of Michigan, increased food arrangements and a new and new outdoor beer-garden, for those who love drinking in the sun.